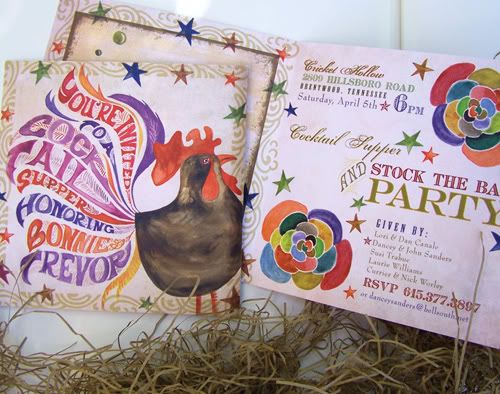 Good weather brings out the party in all of us and this summer was full of celebrations. We occasionally get invitation design requests from clients who want a one of a kind piece. It's such a fun change of pace and we really get to use our artistic side.
Currier is always painting in her free time so we tapped into her talent for a few jobs that we received. She created some whimsical watercolor illustrations for a rehearsal dinner and a cocktail supper which were a huge hit.
Please let us know if you have an event coming up that needs a unique design touch and Tenn Hens would love to be of service.
- B